Welcome to Smith Chiropractic located in Breese. Chiropractic is one of the most amazing healthcare professions, but very few people understand what it's all about. We are here to help you gain a basic understanding of how our Breese chiropractors can help you and your family.
---
Welcome to Smith Chiropractic
Chiropractic care is the practice of using spinal alignment to alleviate a wide variety of physical ailments, including muscle strain, neck pain, chronic back pain, and more. This is accomplished by adjusting the position of the spinal column to its proper shape, providing a non-invasive solution for pain relief.
---
How Can Chiropractic Care Help You?
We are a natural health care provider with a strong medical background and that gives you the advantage of having a quick diagnosis with the option of resolving your problem without medications, that sometimes can have adverse effects. Our treatment is painless, and quite effective for low back pain, neck pain, mid-back and shoulder pain. We also provide treatment for headaches, both quick onset and long term. We also specilize in joint pain resolution.
Our treatment consists of manipulation of the spine and joints, soft tissue therapy, ultrasound therapy, interferential therapy and our newest addition, LAT or "Long Axis Traction," for low back and neck nerve pinches due to a malformed or protruding disc. Dr. Smith is also acupuncture certified and specializes in smoking cessation and pain relief with acupuncture. Our new Aspen Laser System is giving us some unbelievable results with neck, back , and joint pain. Please call us today for a no-charge consult to see if laser treatments may help you or a family member.
Dr. Smith also specilizes in Department of Transportation health issues with physical examinations for truck and school bus drivers as well as drug and alcohol testing for drivers, school systems and businesses. 
HOW TO FIND A CHIROPRACTOR IN Breese
This guide will help you find the best chiropractic clinic in Breese for you. When most people in Breese decide they need a chiropractor, they end up doing a search and just picking someone at the top.
Being at the top of Google for the chiropractic search does not necessarily mean they are the best chiropractor for you. Follow the steps below to make sure you are picking the right chiropractor for you.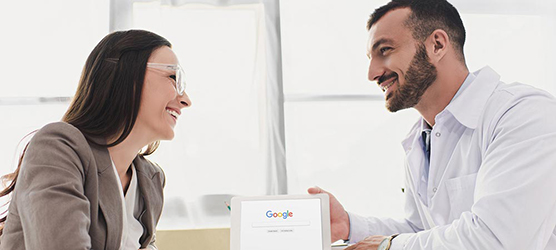 Time Needed: 5 minutes
Total Cost: USD 0.00
4 EASY STEPS TO FINDING A CHIROPRACTOR IN Breese
Step 1: Open up a Google search
You will want to type one of the following in the search bar:
Chiropractor Breese
Chiropractor 62230
Chiropractor near me
Best chiropractor in Breese

Step 2: Review Their Website
The best chiropractors in Breese put as much care into their website as they do into the rest of their office. By reviewing their website you will get a good feel for the doctor and if they are right for you.

Step 3: Check Out Their Reviews
Check out the Google Business Page of a chiropractic clinic you are thinking about visiting. It is easy for someone to say they are great, it's a different story to get other people to say great things about you.

Step 4: Give The Office A Call
Now that you have a basic understanding of what the office is about. Give them a call to make sure they fit the message that their website and GMB have been sending. You will know in a few minutes whether the office is the right one for you.